We are a participant in the Amazon Services LLC Associates Program, an affiliate advertising program designed to provide a means for us to earn fees by linking to Amazon.com and affiliated sites.
What Is The Best Sublimation Printer?
If that is your question, then you have come to the right place. We are going to talk all about printers and the best choices of printers that you can make for YOU. There are several great choices of printers available for Sublimation Printing. But the "short answer" is simply this: You will see people saying they have trouble with any printer. Pick the printer that will do the job at the price point you will pay. But, I know that I had lots of questions when I was researching the Best Sublimation Printer, so I decided to make this comprehensive post to help you make your decision a little easier.
The best Sublimation Printer can be determined based on your needs and material for Sublimation, as some work well on a specific medium but not great on others, and some that work well across many materials. The Epson Workforce WF-7710 is one of the best Sublimation Printers available based on its performance and price tag. Other brands make comparable ones for specific materials, such as the Sawgrass Virtuoso SG400.
Another option for beginners that can work best is the Canon Selphy CP1300. Personally, I went with the Workforce 7720 because it has the ability to make bigger prints, has a scanner, and two trays. I do not use the second tray often, but it does some in handy for printing landscape prints. I use tray number one for portrait printing and tray number two for landscape prints.
Can any printer do Sublimation?
No, not every printer can do Sublimation. Sublimation is a process that does not work with specific ink cartridges or printer setups, so not every standard printer can do this task. To work well with Sublimation paper and perform this task the best or even semi-successfully, you should use a printer that can utilize Sublimation ink or a Sublimation Printer specifically. Not only could you not get the desired result, but you could also mess up your printer or the paper you're trying to use if you attempt to use a non-Sublimation Printer for Sublimation.
How do I choose a sublimation printer?
Choosing a Sublimation Printer should be handled in a matter similar to any other big purchase you have made. First and foremost, you need to do your research and consider your options. Then you'll want to figure out what types of Sublimation you'll want to do as well as how tech-savvy you can be. If you're going to go with a beginner option that can generally get the job done well and efficiently, check out the Epson WF-7720
Find alternatives, research their uses and reviews, compare prices, and decide that works best for all of the elements you need or want to consider.
Epson Workforce WF-7710 -Does not have a scanner or copy machine.
Epson Workforce WF-7720 (has 2 trays as opposed to one) *This is the one I purchased and it's HUGE! It has a scanner, a copier, and the 2nd tray is used for paper storage here.
Any other Workforce printers that you can find refillable cartridges for can be switched over for subbing.
SAWGRASS Virtuoso SG400-It was designed for Sublimation Printing
Sawgrass SG800-Perfect for producing small products at high volumes.
Canon SEPHY CP1300- Comes with Dye-sublimation technology
Epson Ecotank 16600-Works for bigger prints as it has an 11×17 option.
My number 1 tip is this: If you are on the fence about an Epson Workforce or an Epson Eco-Tank go with the Eco-Tank because there are less troubles with the tanks as opposed to the cartridges.

Heidi from Creative Dye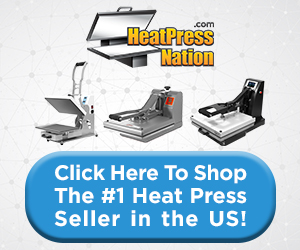 What is the best sublimation printer for t-shirts?
Many Sublimation Printers work well for printing onto t-shirts, but some have the edge over the competition. The Sawgrass Virtuoso SG400 is considered an excellent option for t-shirts, so is the Epson Stylus C88+ Inkjet Printer Color 5760. Both of these options also work well because they have an image editing software that comes with them so that you can work on your designs and other additions when you purchase one. Having added pieces like that can help you better to make use of your designs and Sublimation Printing. All of these printers also can print on all brands of sublimation paper.
Epson Sublimation Printer Choices
Epson has some options for Sublimation Printing, the best two being WF-7710 or WF-7720. Both of the Workforce printers by Epson offer up to 13 x 9 printing sizes and have excellent resolution. Plus as well as multiple forms of connections. WF-7720 is considered highly versatile with little downfalls, while WF-7710 is great for Sublimation on bulkier fabrics or heat transfers.
How do I turn my Epson printer into a sublimation printer?
It is really easy I promise!! Just make sure you purchase Sublimation ink, cartridges and convert the printer yourself. *BUT if you convert an Epson Printer to a Sublimation Printer your warranty is null and void.
Canon or HP printers will not work as sublimation printers because they have the wrong type of print heads.
Which Epson printers can be used for Sublimation?
Aside from Sublimation-specific Epson printers, some other Epson options can be utilized for Sublimation Printing if converted or if you purchase the right supplies. The list of Epson printers that can be used for Sublimation is long and includes models of the Stylus Pro, Photo, Artisan, and SureColor as well as the ET-15000. *BUT if you convert them to a Sublimation Printer your warranty is null and void.
Do you need a special printer for Sublimation?
To get the best results from Sublimation Printing, you should use a Sublimation compatible or specific printer. Still, many different printers can be converted to use for Sublimation with the right knowledge and materials. Many people opt to convert or work with a standard printer since Sublimation specific choices can have higher price tags. Be sure you get a high quality heat press as well.
Can you do Sublimation with Cricut?
Cricut has created a more accessible and lower-level sublimation version with a lesser cost via its Infusible Ink. If you utilize Cricut's Infusible Ink correctly, you can successfully do Sublimation things with Cricut Insfusible Inks. This ink option is a little different because they have the materials printed for you. You have to remove the excess material, press, or use their pens used and limited from standard Sublimation Printing or ink, but it is infusible ink.
How do I convert my HP printer to Sublimation?
Traditional HP printers such as the Inkjet printers cannot perform Sublimation printing. However, you could put Sublimation ink into an HP printer and get a visible image; if you convert it, you can use it for Sublimation Printing. The HP Smart Tank Plus 551 All-in-one Ink Tank printer will work for sublimation printing. (AFF) You would just have to use Sublimation Paper and Sublimation Ink
Can I use a regular printer for Sublimation?
You must convert everyday printers for Sublimation printing because it requires different paper and ink. However, some printers cannot be altered for Sublimation Printing. HP printers often can't be converted, but most Epson printers can be.
Can I use a Brother Printer for Sublimation?
Brother Printers cannot be used for Sublimation Printing because there are currently no companies making empty cartridges for these machines.
How long does a sublimation print last?
Your sublimation print length depends on what material you use as well as the quality of the ink. Any good Sublimation Printer can make a print that lasts years to even a decade in good condition on a material it works well on. That time frame can shorten if you're using inferior quality ink or materials or a lesser valued Sublimation Printer.
Is Cricut infusible ink the same as Sublimation?
Cricut Infusible Ink works in the same way that Sublimation ink does, so it is technically a form of Sublimation. This ink turns from solid to gas and is embedded into the print's material, just like Sublimation ink. Still, it doesn't need specific printers or paper, just a heat press. So it's considered a more straightforward form of Sublimation than traditional options. 
Stay tuned for more great posts like this one. Here is just a few that I have in the works!
What No One Tells You About Sublimation Printing
What is blowout paper and where do I get it?
Can any printer do sublimation?
Is sublimation printing expensive?
What is sublimation printing T-shirts?
What material can I sublimate on?
What is the best Sublimation Printer?